Surface Boyles Core drill rig C6C/C6
[ Edit:

admin

  Created Date:

2016-01-19

Readed Times:

Font:

big

middle

small

]
AtlasCopco Surface Boyles C6/ C6C Core drill rig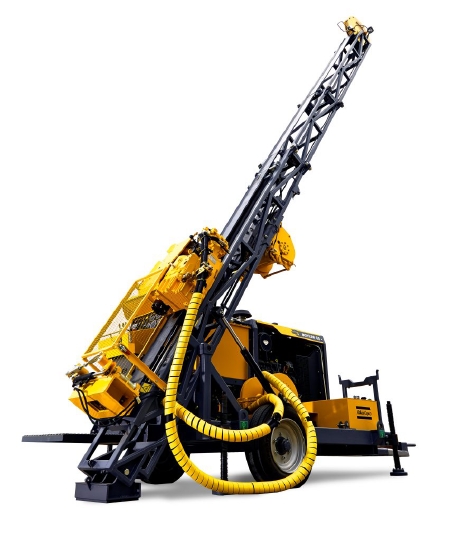 The Boyles C6 surface core drilling rig is part of the Boyles range, a new generation of Atlas Copco quality drilling rigs
that combine productivity with a favorable life cycle cost.Boyles C6 represents the most flexible rig size in the Boyles
range and is available in trailer-mounted (Boyles C6) or crawler-mounted (Boyles C6C) versions.
Features & benefits
Small and compact. Despite it's small and compact exterior, even allowing for helicopter transport, the Boyles C6 provides the torque and RPM necessary
for BO–PO size coring, making it the most powerful rig in its class.
Robust design. Designed for sturdiness and operation in harsh environments, the Boyles C6 just goes on and on without interruption, minimizing service
requirements.
Safety. The rig is designed with safety in mind, minimizing the risk of personal injury during operation.
Safe and ergonomic
• Two E stops on the drill unit are standard and Boyles C6C has another E stop for the Radio Remote Control.
• Drill operators are protected from the rotation unit by a safety cage.
• Possible to operate by feel while focusing on the drilling operation, thanks to the operator friendly control panel.
Flexible drilling rig size
• Compact structure, giving excellent space utilization using fitted modules.
• Foldable 2-section mast simplifies short-distance transport of the rig.
Reliable and powerful
Both the Boyles C6 and Boyles C6C are equipped with:
• A powerful main hoist.
• A rod holder with a long-life gas cartridge that handles rods from BO to PO size and casing up to HW.
• A proven and reliable rotation unit with 4-speed gear box that can generate the high rates of penetration with very high torque when it is required.
• A reliable power unit, Cummins QSB 6.7 Tier III (153 kW),which brings out the full capacity of the rig, resulting inhigher penetration rates to the
bottom of the hole.
Radio remote controlled (Boyles C6C)
The tramming functions of the rig can be precisely controlled from a safe distance, eliminating the danger of being on or next to the machine while
in motion. If radio contact is lost,tramming will stop automatically.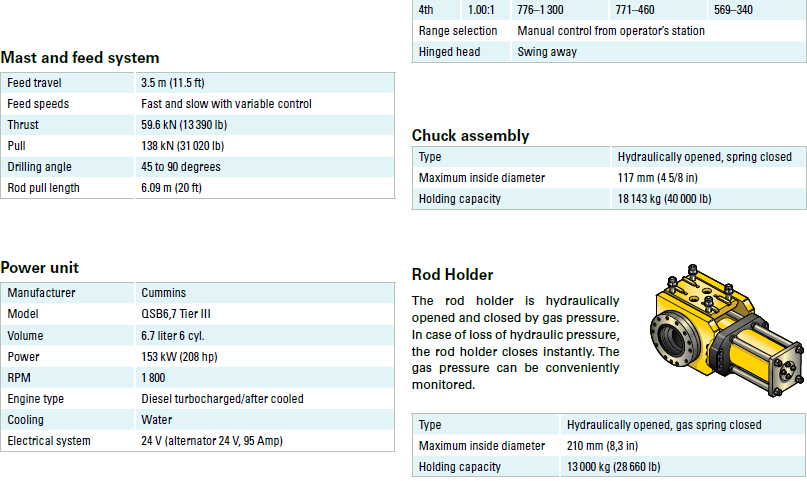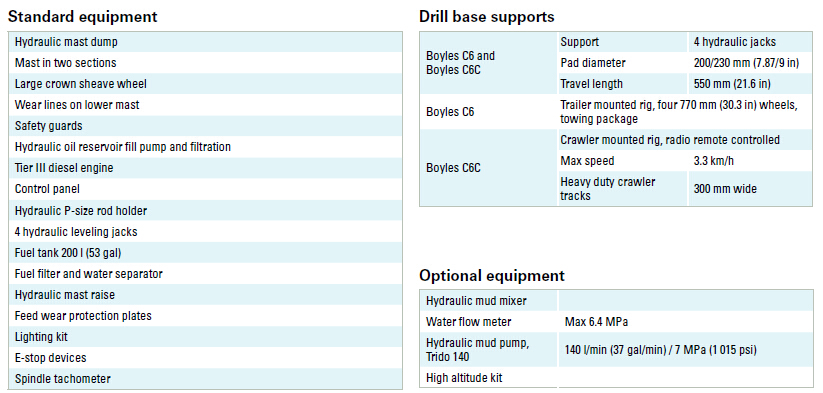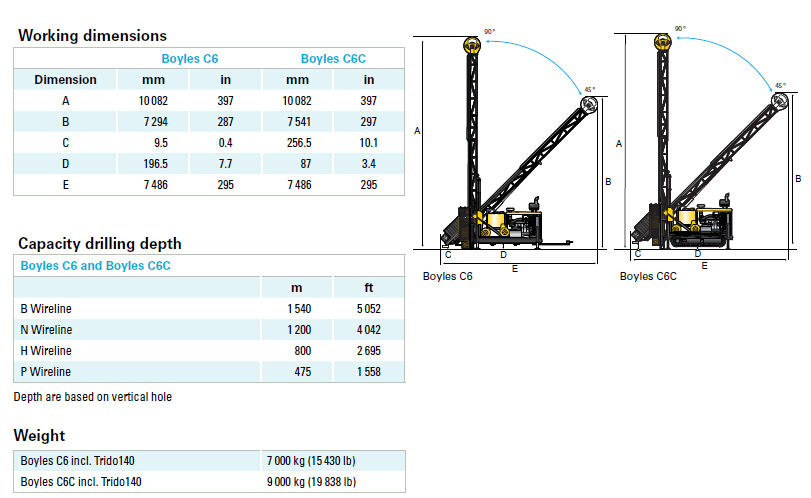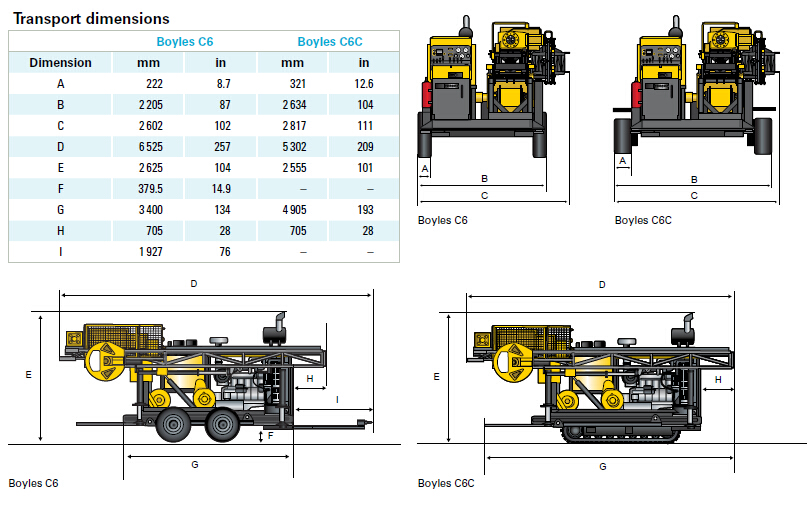 【Print the page.】【Close the page.】